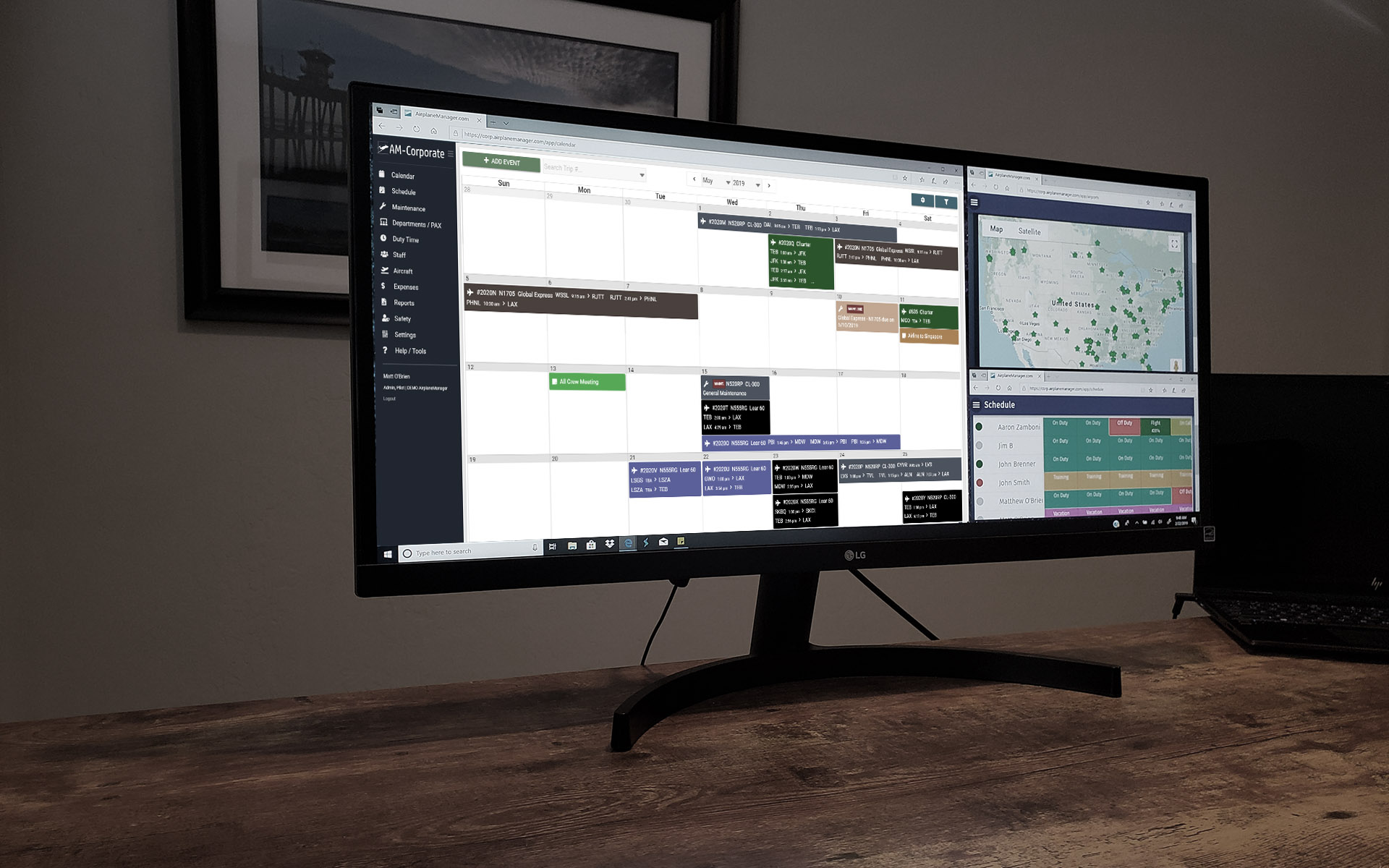 Access EVO Flight Scheduling
EVO Flight Sheduling
Powered by Airplne Manager
Schedule trips, request airport fee estimates, order ground handling, slots and permissions, file eAPIS and do more with EVO without leaving your Airplane Manager scheduling software.
Mobile Efficient
Sizes instantly to your smartphone. No need to download from app store.
Executive Jet Software
The first aircraft scheduling software created specifically for Part 91 executive operators. This easy to use tool seamlessly connects pilots, passengers, owners, and executive assistants.
Calendar View
Trip scheduling calendars are the central focus of Airplane Manager. User Management settings ensure that your users only see information that you want them to. Data sharing capability eliminates need for phone calls and emails.
Live Trip Sheets
Executive jets fly very important people and that means every detail of the trip is important. Our trip sheets are live links, not PDFs. This ensures that everyone, from pilots to passengers, have that latest updates and that everyone is on the same page.
Aircraft Reports made Easy
Track aircraft, crew and passenger flight data. Flight logs are simple and easy to enter after each leg. Our in-depth reports ensure your stakeholders have the data they need, whenever they need it.
Worldwide Airport Data
Whether you are using EVO to arrange your international trip, or making your own domestic FBO arrangements, our worldwide airport database makes trip planning simple.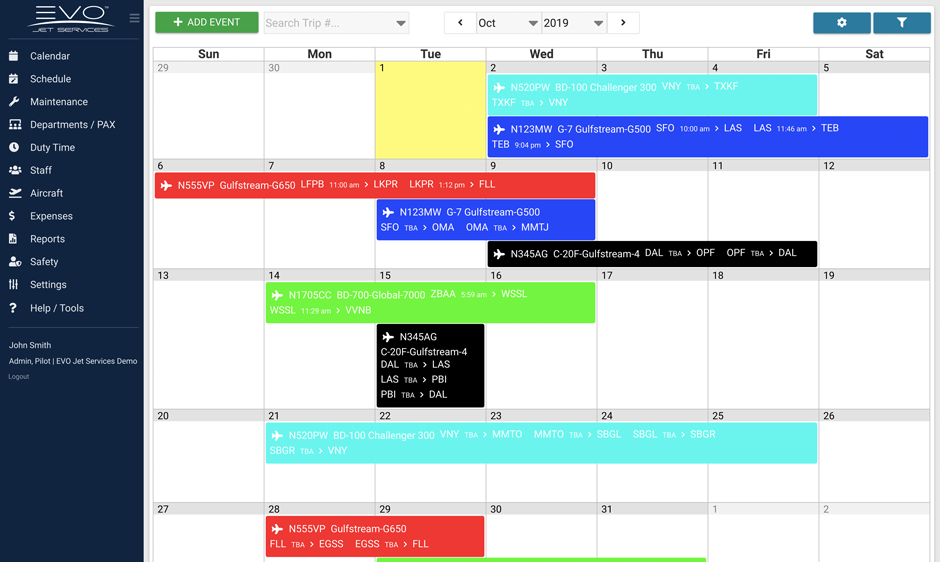 International Trip Setup with EVO
Request overflight and landing permissions, ground handling, catering, transportation, CIQ services all with a few clicks.
Simply select the leg, choose from a menu of services you would like EVO to fulfill. Additionally, you can provide special written instructions. Watch the progress status bar as EVO's 24/7 operations center sets up your international trip.  No more emails and phone calls.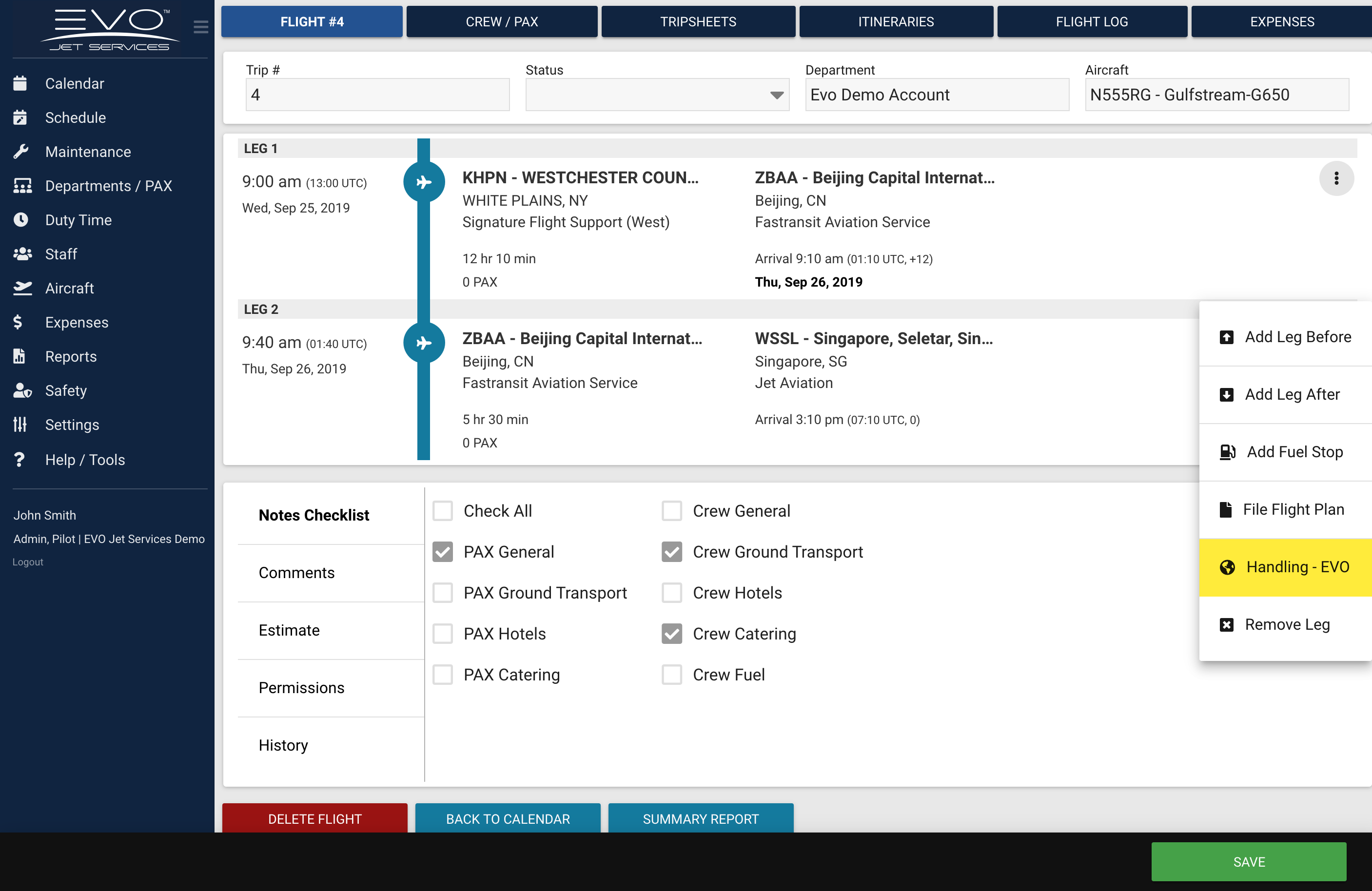 eAPIS Submissions
Simply go to the leg menu, select EVO handling, and click on the eApis check box before you submit. EVO will submit your eAPIS and will provide you with submission confirmation.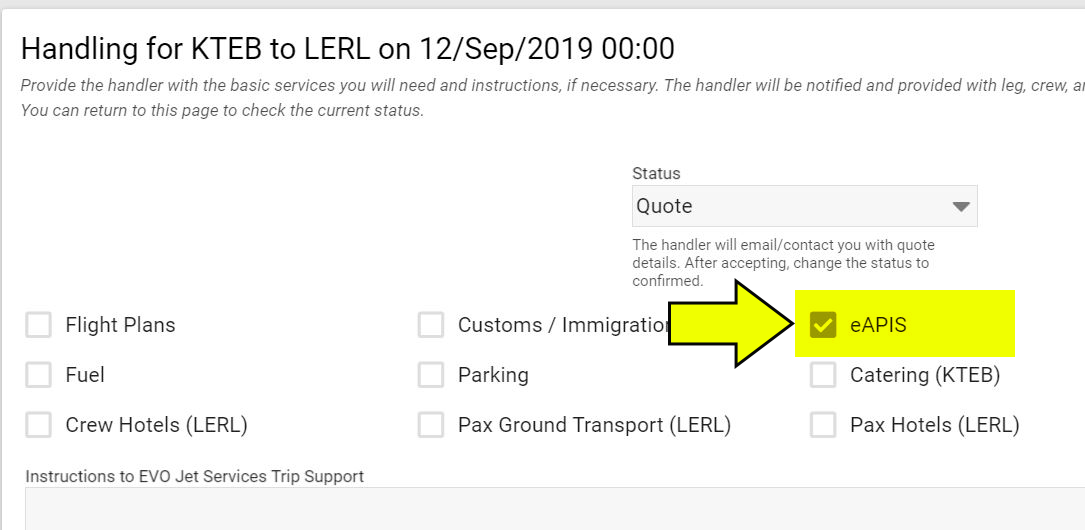 TripIt App Connectivity
Now your crew and passengers and view their executive aircraft flight details in TripIt, right along side their hotel, rental car, and commercial airline trip details.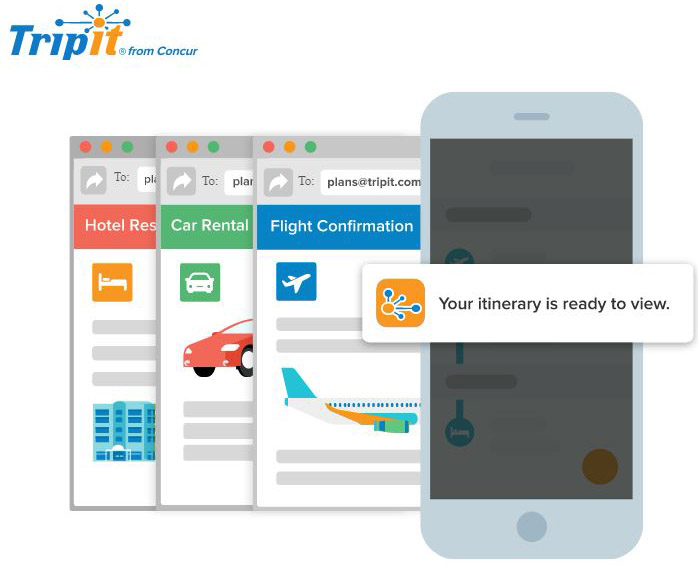 Flight Aware Integration
See where your aircraft are at and when they are expected to arrive with Flight Aware integration.